iPhone, iPad, Samsung Screen Repair Leatherhead, Bookham, Fetcham, Ashtead, Cobham, Esher, Dorking, Epsom and surrounding areas in Surrey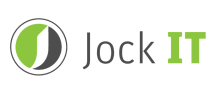 Changing the
face
of mobile repairs!
cloke.co.uk
lms.ac.uk
Cross-BorderInvestments.com
definitivetouches.com
i-spyinventories.com
rootbarrier.com
strutherandcauser.com
surreywoodburners.co.uk
Testimonials
"I engaged with Donald to create and develop an extremely complex concept, which is essentially a professional version of Tripadvisor (
www.professionaltraveladvisors.com
). He has worked very skilfully and incredibly diligently on this project, responding to my scores of queries immediately in most cases, even well outside normal office hours and also at weekends. From my own experiences I would have no hesitation in recommending Donald's services no matter how straight forward or intricate the project may be."
Tony Godley
Founder and Director, Professional Travel Advisors.com
"I have been working with Donald on the Park Hill School website since 2007. I can honestly say he is my favourite out of all the technical people I work with. Any idea we come up with for the website he seems able to accomodate with enthusiasm and to great effect. He is always clear to deal with, explaining how something works or a better (previously unthought of) way to achieve our website goals. Donald is ALWAYS on hand, be it an evening or weekend and it is very reassuring to know our website (often the first contact people have with us) is in such a capable pair of hands. Alongside a fantastic website Donald has built us an admin tool which helps us manage all the data, it is easy to use, clear and concise. Donald is also on hand to help with any admin related issues. I would not hesitate to recommend Jock IT"
Holly Christie
Park Hill School, Kingston Upon Thames
"I have been having issues with my laptop and have had others look at it. Within 10 minutes, Donald had figured out the problem and resolved it. I would happily recommend Donald to another experiencing IT-related issues"
Grant Hawkins
Local Business Manager, Metro Bank
"Donald helped build my website and did a great job, at a very reasonable cost, keeping me constantly up to date with developments. If you are ever looking to update your website or have one built, or just need IT support, look no further than Donald at Jock IT."
Ram Varma
Partner, Cloke & Co
"Thanks for the work on our laptops. Your assistance was highly appreciated."
Marco Frik
General Manager, Holiday Inn, Sutton